Goa Tujuh
---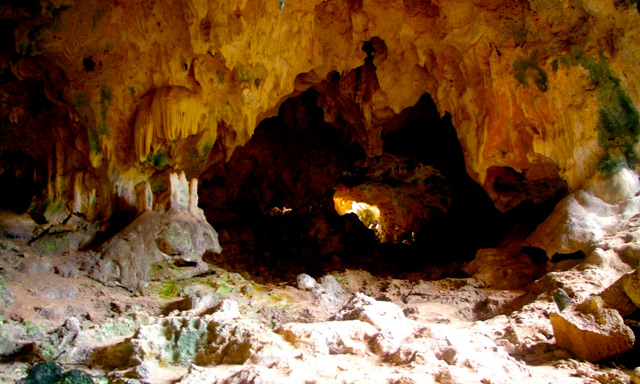 Goa Tujuh or Seven caves is a caves which are considered as historical heritage by local communities of Laweung. There are seven main doors to enter this cave.  On each seventh-door has different side to each other.
This lake is location in Jl. Banda Aceh - Medan KM 100, Laweung village, Muara Tiga, Pidie district, Aceh. It surrounded by mountain with no forest, or often called the mountain rocks. Entering this cave have to be careful, because the road to the Tomb is steep road and has a lot of rocks; it makes difficult to ride a motorcycle or bus.
Having panorama of rock mountain within Bukittinggi, this cave is settled in the border of western side, precisely near to Laweung to the south. Those who visit Gua Tujuh will also see the glorious of south sea coast. It becomes more dramatic when we see everything from the top of the cave.

Latest News
Tsunami Museum Located at Jalan Iskandar Muda, Banda Aceh, the museum is open every day (except Friday) at 10:00 to 12:00 and 15:00 to 17:00. The style of this building is quite unique, it has stage house style or Rumah … Continue reading →
---
---
---
---