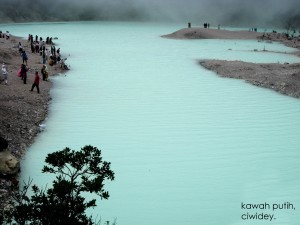 West Java
West Java is an Indonesia province, which is the most populous province in Indonesia. The capital from this province is Bandung, one of Indonesia famous big city.
The local ethnic from this cold province is Sundanese, with Sundanese language. People who live in northern coast use Cirebon dialect, similar with Banyumas language of Brebes dialect, while for the people who live near Jakarta, like Bekasi, Depok and some of Bogor speak with Bahasa of Betawi dialect. Other ethnic is coming from Javanese and Betawi people and some of Cirebon indigelous.
The economic commodity from this province is coming from their agriculture, there are numbers of productive rice are taken by this province. In fishery sector, the excellent commodities are coming from goldfish, nila fish, milkfish, freshwater catfish, windu shrimp, green mussel, gouramy, patin, seaweed and vaname shrimp.
In poultry husbandry field, dairy cow, domestic poultry, and ducks are excellent commodity in West Java.
Moreover, this province has many excellent objects in plantation fields, such as tea, clove, coconut, rubber, cacao, tobacco, coffee, sugar palm and akar wangi. From all those commodities, clove, coconut, rubber, cacao, tobacco, and coffee are of national excellent commodities from West Java and has tendency to be an export products.
The tourism destination mostly coming from east cities of this province. There are some big famous city like Bandung, Bogor, Cirebon are the cities that usualy being visited by domestic or foreign tourist. Looking from the atmosphere, the foods and the tourism object those cities in West Java are very interesting to spend the time with.
The tourist destination itself mostly coming from the mountain, lakes, beach and historical site like Museum. Everything in West Java is as beautiful as the people inside and as nice as the culture itself.
For more detail
http://www.indonesia-tourism.com/west-java/places.html