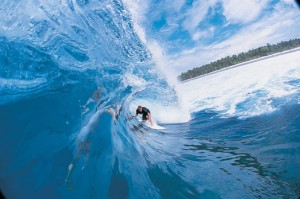 West Sumatra
West Sumatra is one of the exotic province of Indonesia. Seems like you have a whole package that you will find in West Sumatra, you have culture within the the exotic marvelous view, new friends or even relatives among the local inhabitant. The land itself mountainous and divided by valleys, there are also lakes and spectacular volcanoes.
The capital of this province is Padang, one of the biggest well-known city. The most inhabitant is come from Minangkabau people. The ethnic group of Minangkabau is famous for its matriarchal social system and they have strong system on the way of living based on strict adat [adat means custome]. All Minangkabau children are have the name of their mother and all relatives stay at the same traditional house of Rumah Gadang, which is consist for almost 30 people in.
As mentioned above, West Sumatra has whole package of their land: it has mountainous volcanic highlands formed by Bukit Barisan or Barisan mountain range until an offshore island archipelago of Mentawai Islands.
We shall be proud of this, knowing that mentawai Island is one of the surfer paradise among the surfers' world. The blue water, the consistent waves and the tropical itself are the reason for Mentawai Island become the surf destination in the world.
Moreover, West Sumatra become populer for its tropical forest. Here lies a well-known Rafflesia Arnoldi which is world's biggest flower, Sumtran tiger, siamang, Malayan sun bear, Sumatran serow and many exotic flora and fauna. Hence, there are two famous National Park build for those fancy animals and plants which is Siberut National Park and Kerinci Sebrat National Park and some others of nature reserves.
Putting West Sumatra on travel plan is a great decision on the next travel journey. Enjoy the paradise within the diversities
For more detail:
http://www.indonesia-tourism.com/west-sumatra/places.html