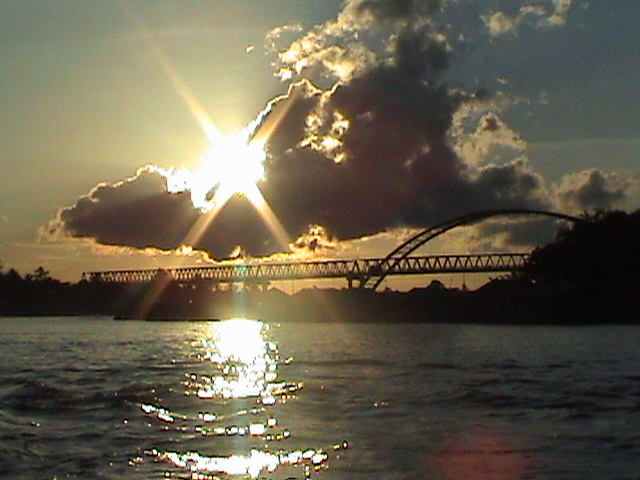 Palangkaraya
Palangkaraya is one of Indonesian cities and officially become the capital of Central Kalimantan province. Palangkaraya is a city with the largest area in Indonesia. Most of the region are remains forest, including protected forests, Nature Conservation and Tangkiling National Parks.
Many people in Palangka Raya speak Indonesian language as well as the local dialects such as Dayak Ngaju, Dayak Maanyan. However, the use of Banjar Language is more observable than the local Dayak dialects.
Close by the city, within the boundaries of the Nyaru Menteng Arboretum or Arboretum Nyaru, there is a 62,5 hectare lowland peat swamp forest ecosystem, which was founded in 1988 by the Ministry of Forestry Regional office of Central Kalimantan, is the Nyaru Mentang Orangutan Rescue and Rehabilitation Center, operated by the Borneo Orangutan Survival Foundation, and founded and managed by Lone Drøscher Nielsen.
Palangkaraya Office of Culture and Tourism, still continue fixing Nyaru Arboretum, a forest area in which there are many species flora and fauna to be used as an attractive tourism objects in the city. existence of these forests are now aggressively promoted as a natural tourist attraction of the city
Nyaru Arboretum is a natural tourist attraction as well as areas of rare plant conservation and research, which is located at 29 kilometers Tjilik Riwut, Bukit Batu subdistrict.
According to records, Nyaru Arboretum has treated more than 200 orangutans, and it is the area of former forest concession areas (Processing of Forest Rights) that have been exploited since 1974. The name of Nyaru Menteng itself comes from the Dayaks, which means brave.
Furthermore, there are some attractive destinations in Palangkaraya that ready to be explored like Soulmate beach or Pantai Jodoh, Sabaru beach, Kumkum tourism park, and many more.
www.indonesia-tourism.com