Malang – Bromo – Ijen – Sukamade – Alas Purwo (4 Days 3 Nights)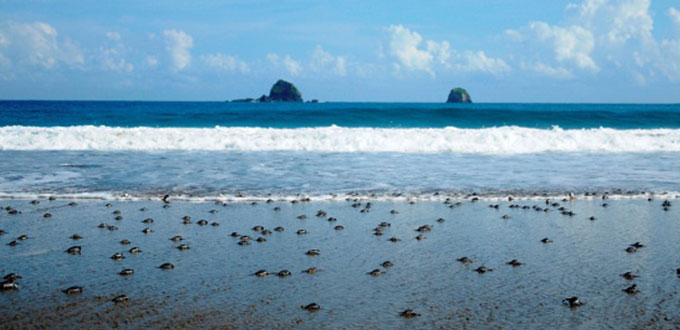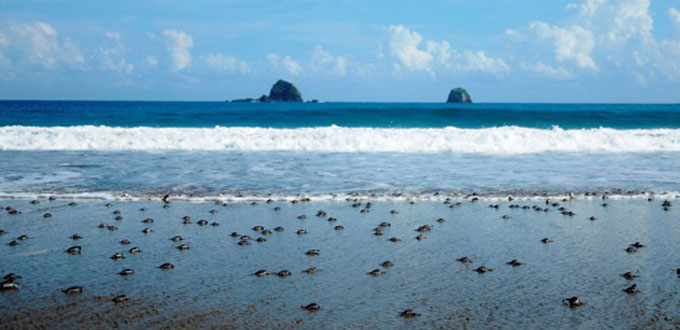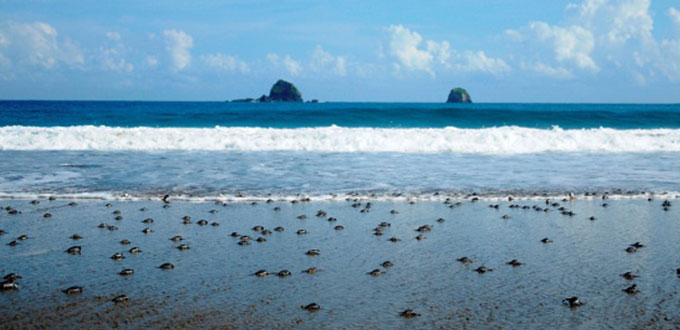 DAY I MALANG – BROMO – SEMPOL
Our guide and driver will pick you up at 1.00 AM then drive to Sukapura. It takes 2 hours drive to Sukapura from Malang. In Sukapura, we will change to the jeep then drive to Penanjakan (the viewpoint) where we can see the process of sunrise and the scenery of Mount Bromo, Batok and Semeru. After seeing the process of Sunrise,we continue the trip to Bromo crater via sea of sand. The distance from the parking area of the jeep and Bromo Crater is 800m. To reach the top of the mountain, you can walk for 30 minutes or ride the horse back. After we arrive on the slope of Bromo we should climb the stair and there are 249 steps to see the Bromo active crater. After we visit Bromo, we drive further to Sempol, the closest village to Mount Ijen. It takes approximately 7 hours drive.
DAY 2 IJEN CRATER – SUKAMADE TURTLE BEACH
At 5 am we start the trip to Paltuding (the entrance point). From Paltuding, we start trekking to the top of Ijen to see the crater and it will take about 1, 5 hours or more. During the trekking, we can see the activities of sulfur miners when they are carrying sulfur from the bottom of crater to bring it down to the slope of Ijen. From the top of the crater, we can see the one-kilometer-wide-acid crater. After we visit Ijen Crater, we drive about 6 hours to go to Sukamade by jeep. We will pass raining forest and rivers. In the evening we will go to the beach guided by local guide to see the turtle laying their eggs on the seashore.
DAY 3 SUKAMADE – JAJAG
After having breakfast we will visit turtle hatchery and release the baby turtles to the sea. Proceed to Jajag, a city near Alas Purwo National Park. It takes around 6 hours drive.
DAY 4 ALAS PURWO NATIONAL PARK – KETAPANG HARBOR
At 05.00 AM, we will drive to Alas Purwo National Park In Alas Purwo National Park we will do the jungle trekking guided by local guide to explore the raining forest. The trekking takes around 1.5 hours. After the trekking, we will go to Sadengan, the savanna where we can see the animals gather to feed. There are Javanese Bull, Peacock, Deer, Monkey and various kind of birds. Then we will drive to Ketapang Harbor. It takes 3 hours drive to Ketapang Harbor.
More information: eastjava@indonesia-tourism.com