Komodo – Trek Waerebo Tour (6Days/ 5Nights)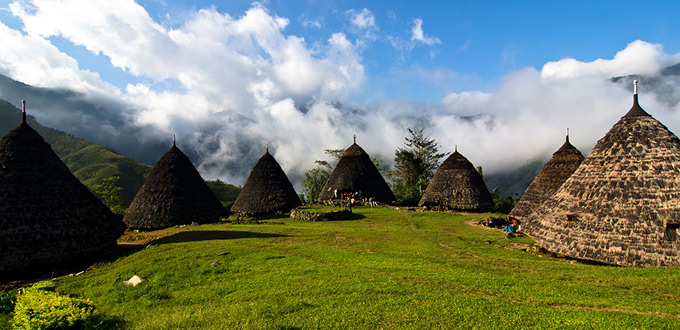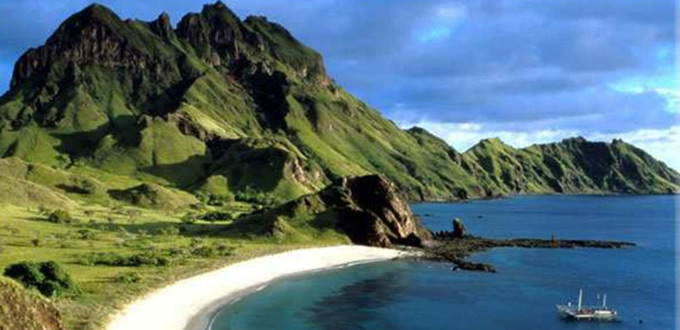 DAY 01: DENPASAR – LABUAN BAJO – DENGE
Arrival at KOMODO Airport Labuan Bajo, meeting with our guide and Driving to DENGE village for 4 hours with several stops at LEMBOR  area to see the unexposed world wonder "Lingko" – The spider web shape rice fields. It's probably the only such a rice field ever exist on earth. Lunch box will be served en route, Proceed to Denge for overnight and dinner at DENGE GUEST HOUSE.
DAY 02: DENGE – TREK WAEREBO
After having breakfast in Denge village quest house, trekking to waerebo – the oldest traditional village of Manggarainesse. The rain forest along the trek to Waerebo is one of the wealthiest areas in Indonesia in biological terms. The forest is simply like a huge Garden of Eden. The walk through the forest with deferent vegetation is of great interest, from the families of orchids, palms, ferns, etc. Natural voice of various type singing birds will entertain you a long the trip. The clear and fresh water river on the way up to the village is a good point to take rest. In the village of Waerebo, visitor can see conical houses, which one of it is a 'drum house' with very unique architectures, place for holding meetings, rituals and Sunday morning prayers. The place has been developed as tourism site; sleeping on the traditional house and having local cuisine together with local community is very wonderful and unforgettable moment for the visitor.
DAY 03: WAEREBO -DENGE – LABUAN BAJO
After breakfast trekking down to Denge village then continue Labuan Bajo- the Western tip of Flores island. On the way stops will be made at ITENG/Narang  where you can enjoy the beautiful panorama of rice fields with lush and dry hills as the background, and other places according to local happenings. Stop in Waeramu beach for swimming, Lunch box provided. On arrival direct check into your hotel for accommodation and meals GOLO HILL TOP HOTEL.
Day 04: LABUHAN BAJO – RINCA ISLAND – KOMODO ISLAND
Morning after breakfast at your hotel transfer to the pier of Labuan bajo to visit the island of Komodo Dragons Rinca, after 2 1/2 hours sailing start your trekking walking through the typical dry forest to explore the Island of Komodo dragon, you will find not just the Dragons but also many wild animals like, deer, wild buffalo, long-tailed macaque and wild pig also numerous of birds. Keep your eyes look up as sometime you will find the young Komodo dragons on the trees. Return to boat and proceed to Kalong Island in Komodo Island to see the fling foxes set out from the mangrove tree at 06 – 07 pm .Lunch, Dinner and overnight on board.
Day 05: KOMODO – PINK BEACH –MANTA POINT – LABUAHAN BAJO
Early morning start your trekking on Komodo ,walking through the typical dry forest to explore the Island of Komodo dragon, you will find many wild animals like, deers and wild pigs and also numerous of birds. A local ranger will lead you through this natural preservation, Return to boat and proceed to Pink beach for swimming and snorkeling in unspoilt coral reef amongst colorful tropical fish. Sail toward MANTA POINT to exploring Huge Mantas by snorkeling even watching from your boat trip. Lunch on board and afternoon back to Labuan Bajo. Overnight at Golo Hilltop Hotel.
Day 06: LABUAHAN BAJO – DENPASAR
After breakfast, a morning visit to the Batu Cermin/Mirror cave before taking you to the airport for flight to Denpasar.
More Info: lombok@indonesia-tourism.com