HUNTING KOMODO TOUR (4D/ 5N)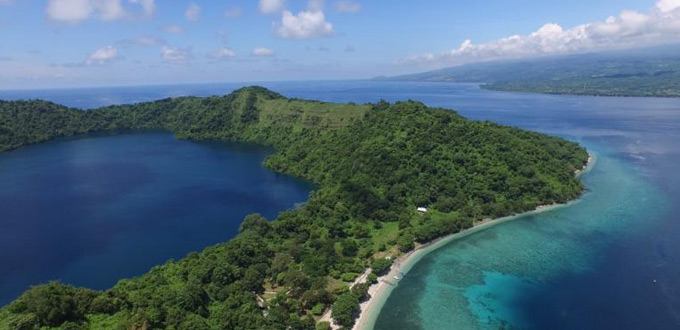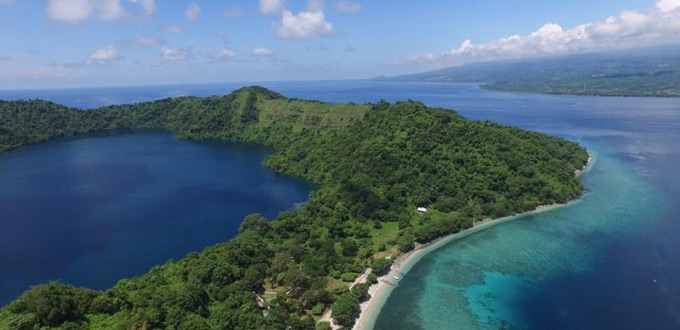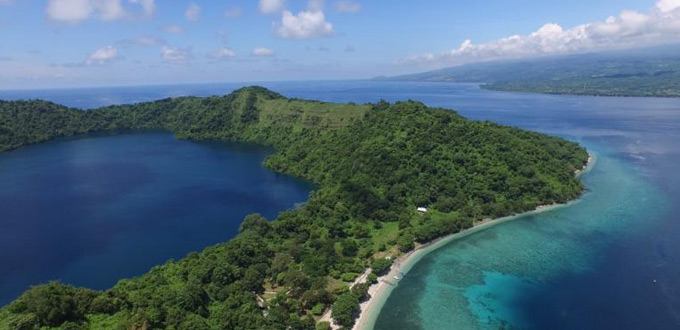 DAY 1: SENGGIGI – MATARAM – NARMADA – LENDANG NANGKA – LEMOR – PERAMA DOCKING
Depart from SENGGIGI or from MATARAM by PERAMA bus to Labuan Lombok.
Visit NARMADA – the water palace of a Balinese King built in 1727 in Lombok by Anak Agung Gede Ngurah Karangasem. In the middle of the palace there is a holy spring called, "AIR AWET MUDA". There is also Kelasa Temple of Hindu religion where a ritual ceremony is held every year.
Visit LENDANG NANGKA – one of potential tourist village located on the island of Lombok, Through Hunting Komodo Program and stop for lunch break.
Performance show some unique skill likes hand weaving, pottery, and handicraft process.
Visit LEMOR EAST LOMBOK– a Botanical garden one of the protected forest area with various flora and fauna and part of Mount Rinjani National Park with, home to various types of animals such as birds, monkeys, monitor lizards, wild boar and many other animal species. There are also many types of plants such as lempinyo fruit trees, mahagony tree, odaq fruit (betel nut), papaya, burne fruit,coffee, kakao, vanilla and many more.
PERAMA DOCKING – traditional boat docking was built in 1990. The area belongs to Kayangan village and is bordered by Kampung Baru and Kampung Padak. Kampung Baru is an area inhabited by the Bugis ethnic while Kampung Padak is by the Sasak people. Most of the boats takes from Bugis Phinisi styles.
Having coffee and tea in the afternoon while enjoy the Mt.Rinjani hold the sunset.
DAY 2: SATONDA – DONGGO/ KILO
Arrive in Satonda island – a beautiful small island with a salt water lake inside. Afterwards, go sightseeing around the island, hiking, bird watching and swimming on the lake. Back to the boat, then have breakfast while sailing to DONGGO BEACH or KILO
Arrive in DONGGO/KILO for sunbathing and seeing sunset.
Dinner on the board.
DAY 3:  KOMODO ISLAND – PINK BEACH – LABUAN BAJO
Arrive in Komodo Island – the main highlight of the program. Have breakfast then HUNTING KOMODO to find the Komodo dragons as well as enjoy the island´s mesmerizing flora & fauna.
Leave Komodo Island to Pink Beach – an exotic white sandy beach with beautiful underwater world best for snorkeling. Have lunch on board, then sail to Labuan Bajo.
Arrive at Labuan Bajo for some extra programs such as walk around the town, see sunset and get other interesting activities.
Get on board for a lively FAREWELL PARTY with activities like dinner and entertainment.
DAY 4: LABUAN BAJO – RINCA ISLAND – GILI LABA
Depart from Labuan Bajo to RINCA ISLAND then you can enjoy the beautiful sunrise view from the boat. Breakfast on board.
Rinca is the second biggest island of the Komodo National Park. This place is not only home to Varanus Komodoensis but also home to wild animals such as Sunda deer, wild buffalo, wild boar, the macaque monkey, wild horses and snakes. It also offers a more natural situation.
The trip continues to GILI LABA for swimming and snorkeling. Then, sail west to MOYO Island – a nature reserve.
On the way we stop for dinner on board at WERA.
DAY 5: MOYO ISLAND – KERAMAT ISLAND – SENGGIGI/ MATARAM
Arrive in MOYO. After breakfast, get ashore and walk past Labuan Haji Village to a water fall. Along the way see the local people´s daily activities. Laze out and swim on the fresh water pool of the water fall.
Leave Moyo, have lunch on board while sailing westward to Keramat Island. Upon arrival, jump for the brave or use the speed boat to cross to Keramat Island for swimming and walking around the island.
HUNTING KOMODO then back to Labuan Lombok. Upon arrival at Labuan Lombok harbor, have a farewell dinner on board, then leave the boat for a bus transfer to MATARAM or SENGGIGI.
More info: eastnusatenggara@indonesia-tourism.com