5 Days to Bukit Lawang & Tangkahan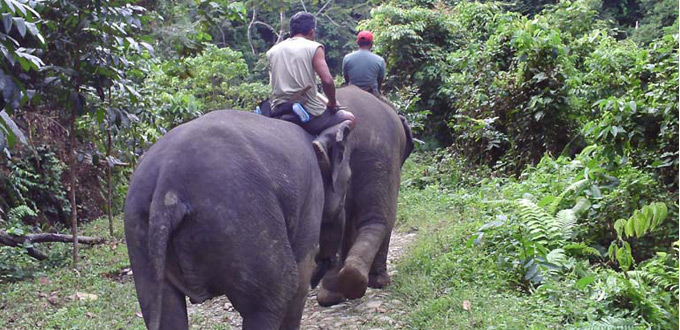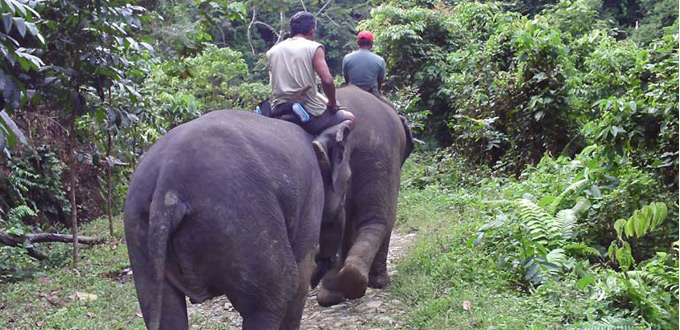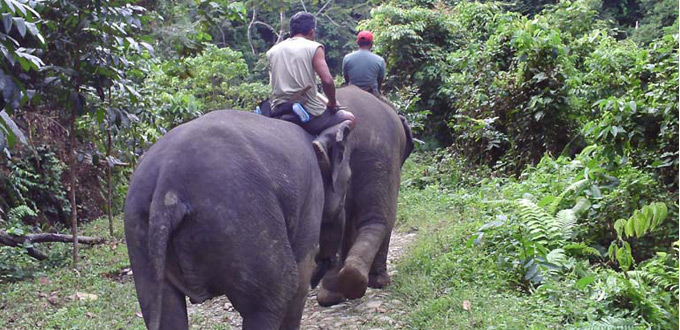 ITINERARY :
•  Day One
Pickup from Medan, Polonia airport by private transportation and journey 3 hours direct to Bukit Lawang. Depending upon arrival time explore the village or relax at the guesthouse for the remainder of the day/evening.
•  Day Two
Visit the orangutan feeding platform in the morning. Continue on trekking and spotting wildlife afterwards. The guide will teach you about the flora and fauna of Gunung Leuser National Park.
In the mid to late afternoon the guide will select a suitable spot next to the river to set up camp. Help out with fishing for dinner or learn some jungle skills from the guides.
•  Day Three
After breakfast river tube back to the village from the camp. Explore the village and the local area for the remainder of the day. Guesthouse accommodation.
•  Day Four
After breakfast journey 2 hours off road to Tangkahan. At 2 pm set off on a 1 hour elephant trek through the jungle. Help out with washing the elephants in the river afterwards. Guesthouse accommodation.
•  Day Five
Journey 5 hours direct back to Medan when required.
More detail:  northsumatra@indonesia-tourism.com