Highlights of Jogja (3 Days / 2 Nights)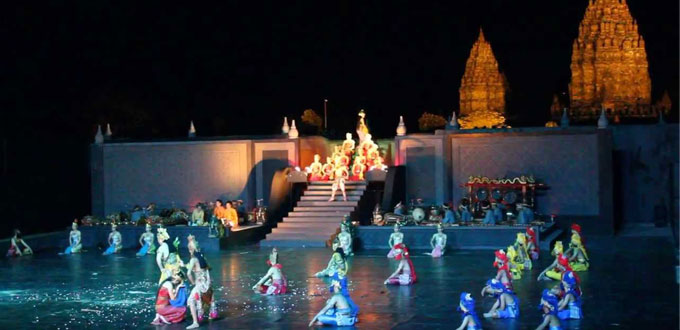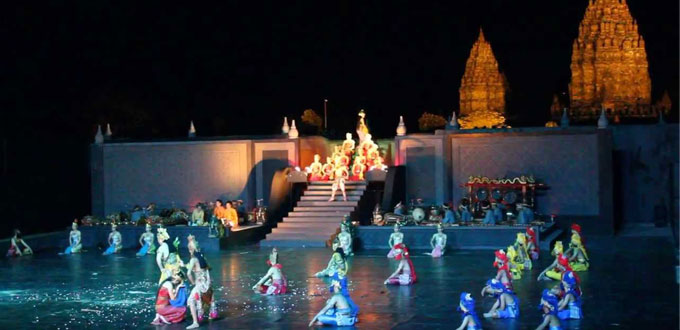 Day 1 – Yogyakarta Arrival ? Prambanan (L,D)
Arrive at Adi Sucipto International Airport in Yogyakarta. Your guide and driver will meet you upon arrival and transfer you to your selected hotel in Yogyakarta. After enjoying a lunch at the restaurant of your selected hotel check in to your room for some free time to refresh and relax.
Note: Legal check-in time at 14:00.
In the mid-afternoon, leave Yogyakarta for Prambanan. These huge ancient Hindu temples were built in the 9th century and the three main inner shrines are dedicated to the Hindu trinity: Brahma, Vishnu and Shiva. UNESCO named Prambanan a Heritage Site in 1991. Your guide will explain the history and symbolism of the temples as you walk around.
After the visit continue to the nearby Prambanan local restaurant where you will enjoy an early dinner followed by a traditional performance of the Ramayana ballet dance at an opened theatre with the illuminated temples of Prambanan as a background.
Note: Ramayana dance at Prambanan are seasonal (between May and October) and only performed on certain days of the week. When there's no show at Prambanan, it will be replaced by the similar one performed at the Pura Wisata theatre in Yogyakarta.
Return to your hotel in Yogyakarta.
Overnight in Yogyakarta.
Distance and journey time:
Yogyakarta Airport – Yogyakarta city centre (6 km): 20 minutes
Yogyakarta – Prambanan (22 km): 40 minutes
Day 2 – Yogyakarta – Candirejo – Borobudur (B,L)
After breakfast we engage in exploring the many cultures of Yogyakarta
Start with a visit to The Sultan's Palace, also known as Kraton, is the central aspect of the Javanese cosmology being at the centre of the Mt Merapi and Parangtritis Beach lines. This building constructed between 1756 and 1790, is a fine example of traditional Javanese sultanate architecture. Remaining today as the residence of the Sultan, this living museum features a showcase of Javanese Culture and relics and depending on your day of visiting there will be a cultural performance ranging from Golek Menak Puppet's to classical Javanese Poetry performance known as Macapat.
Continue with a 30 minutes ride by becak (similar to a cyclo or trishaw) and explore the neighboring Kauman village built in the vicinity of the Kraton. This village is the central keepers of the Islamic religion as authorized by the Sultanate. The small gangs (laneways) of this village are so designed to ensure minimal disturbance of noise and traffic so as to not interrupt the Santri or Islamic students from their study. It was also said that by ensuring the laneways were only passable on foot – every man was equal.
End your becak ride at the Taman Sari Water Palace This addition to the royal complex was built over 200 years ago by the first Sultan with bathing pools for his harem.
After visiting a home batik factory you will attend a short demonstration of Wayang Kulit, the famous Javanese leather puppet.
Lunch in nearby local restaurant in Yogyakarta.
In the afternoon, proceed to Borobudur for a taste for local life with a horse cart ride through Candirejo village. Known as a dokar, the local horse cart will take you through this peaceful, charming village. You'll travel along small lanes lined with traditional houses and stop to see village activities such as making cassava crackers, playing the gamelan and harvesting and drying of local crops.
Continue with a visit to Mendut and Pawon temples, nearby Borobudur. Older than Borobudur, this pyramid-shaped temple houses three impressively carved stone statues.
Check in at your selected hotel.
Dinner at leisure and overnight in Borobudur.
Distance and journey time:
Yogyakarta – Candirejo – Borobudur (42 km): 1 ½ hours
Day 3 – Borobudur – Yogyakarta – Departure (B)
Wake up early this morning to reach Borobudur for the sunrise. This is the most mystical time to see the temple- the sun raises over the structure in the tranquil morning air with very few other tourists at the temple.
Before the crowds arrive, explore with your guide, this massive Buddhist Temple- the largest in the world- and discover the incredible history behind its construction. Comprised of thousands of volcanic and river stone blocks, the temple was assembled entirely by human labor and took more than 75 years to complete. These days, the UNESCO Heritage site is still visible in its full glory- with magnificent carvings and an unusual, yet surprisingly beautiful bulk structure.
Return to your hotel for breakfast,
Time at leisure before your transfer to Yogyakarta airport for your onward flight to your next destination or continue with an extension package.
Distance and journey time:
Borobudur – Yogyakarta (42 km): 1 hours 30 minutes
More information: yogyakarta@indonesia-tourism.com