ENJOY BALI HALF DAY TOUR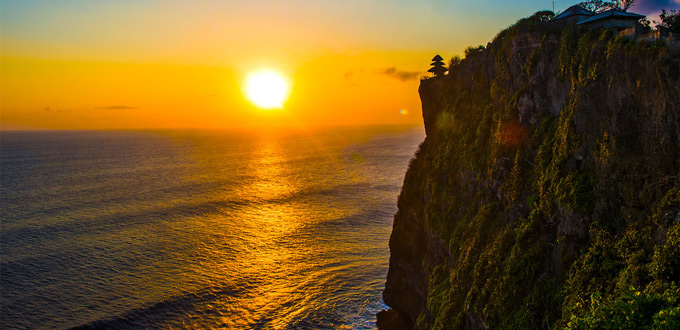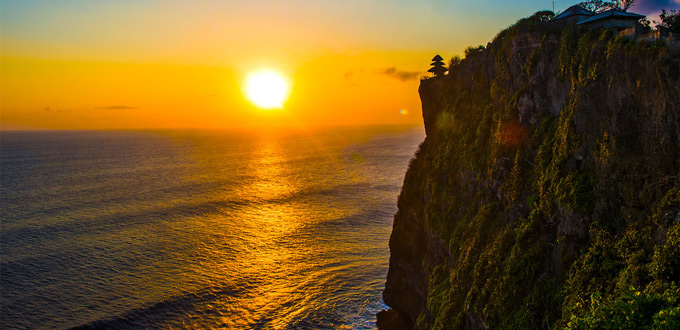 MH.01. GWK – ULUWATU SUNSET – KECAK DANCE DINNER
Starting by visiting GWK the highest statue in the world. Then go to Uluwatu amazing temple, built on the top of cliff about 825 feet high facing open to Indian Ocean, and catch a wonderful view of sunset. After the sunset we will see the famous Kecak and Fire Dance.
Originated from Sang Hyang dance choirs, holds its inuqueness in the entrancing 'kecak, kecak' chant. After seeing the dance we will served you dinner at local restaurant while you see the Legong Dance performance, or fresh seafood dinner on romantic beach of Jimbaran.
MH.02. TAMAN AYUN -TANAH LOT SUNSET – SEAFOOD DINNER
This half tour features a visit to one of Bali's most beautiful temple called Taman Ayun which remains from the Royal Mengwi Dynasty, built in 1634. On the way a visit Alas Kedaton monkey forest where you will find thousands of friendly monkeys and flying fox hanging on top of high tree. Finally is Tanah Lot, the spectacular temple which built on the top of rock in the sea with its great place to see sunset. Dinner will be served at local restaurant around the temple with fresh seafood barbeque.
More info: bali@indonesia-tourism.com