Orangutan Birdwatching Tour (4 days 3 nights)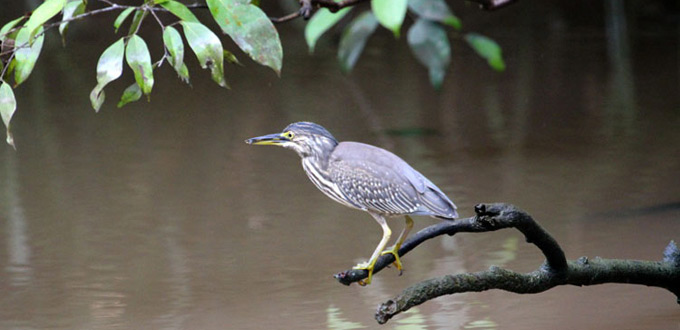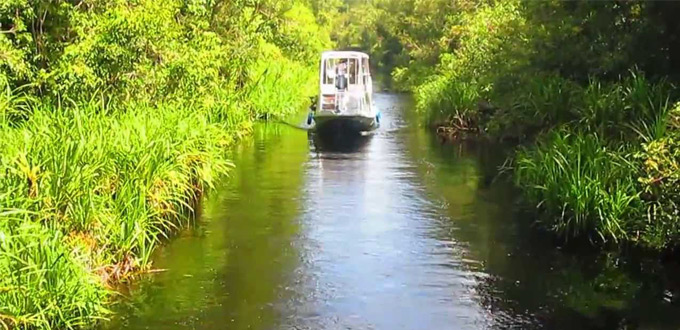 ITINERARY:
Day 1 : Pangkalan Bun – Kumai – Park
Upon arrival at Pangkalan Bun Airport you will be picked up by your guide and take you to Kumai for 20 minutes board on the boat. The boat is a traditional Klotok wooden river boat with roof upper deck where you can view the rain forest as it glides by. In the peaceful afternoon we will slowly explore the quite river by the klotok while observe the wildlife such as long noses monkey, long tail macaque, birds along the riverside. Dinner on the boat. Overnight on the boat with the comfortable accommodation.
Day 2 : Pesalat, Pondok Tanggui and along river birdwatching
Early morning up to Pesalat camp for birdwatching, Back to the boat for breakfast then up to the river slowly while birdwatching along the river up to Pondok Tanggui. Trekking at Pondok Tanggui forest abserve for bird and other wildlife, Back to the boat for lunch. Then on afternoon, boat up the river for afternoon birdwatching along the river up to camp leakey. Dinner and overnight on the boat.
Day 3 : Along the river– Camp Leakey- Boat down
Early morning start boating the river observing birds along the sekoyer river. Lunch on the boat, free program until time to withness feeding time for rehabilitation orangutan at camp leaky. Late afternoon birdwatching at camp leakey forest. Dinner and overnight on the boat.
Day 4 : Park – Pangkalan Bun airport
Early morning along the river birdwatching while down the river back to Kumai then to Pangkalan Bun airport for next destination.
For more info: centralkalimantan@indonesia-tourism.com