FOREST DAY FUN RUN
---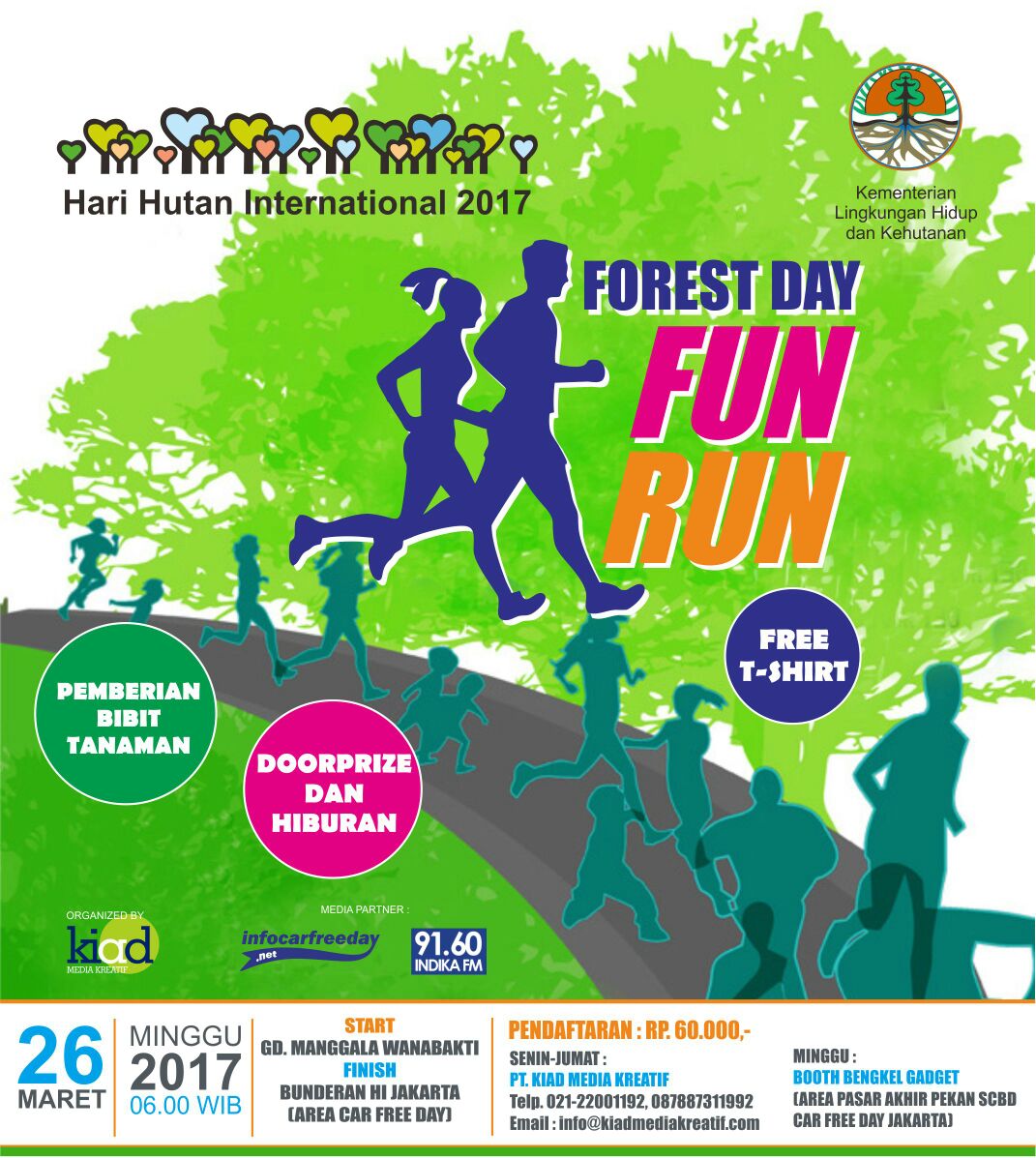 In commemoration of the International Forest Day 2017, which held on March 21, 2017, a variety of activities carried out in practice, one of which Forest Day Fun Run, which is open to the public.
Date: March 26, 2017
Place: Start Gedung Manggala Wanabakti – Finish di Bundaran HI (area car free day) Jakarta
Time: 6:00 pm
Registration fee: Rp. 60,000
Info and contact:
Monday - Friday
PT. Kiad Media Kreatif
Grand Pasar Minggu 88W, Jl. Raya Pasar Minggu, Jakarta Selatan.
Phone. 021.22001192
Mobile: 087887311992
Sunday
Booth Bengkel Gadget
(Area Pasar Akhir Pekan SCBD Car Free Day Jakarta)
at Start Gedung Manggala Wanabakti – Finish di Bundaran HI (area car free day) Jakarta
When 2017-03-26 until 2017-03-26
Contact
PT. Kiad Media Kreatif
+62-21.22001192 / +62-87887311992
info@indonesia-tourism.com
http://www.indonesia-tourism.com/events/