COAST TO COAST NIGHT TRAIL ULTRA
---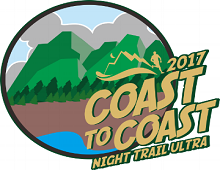 Coast to Coast Night Trail Ultra (CTC) is a trail running race that is organized by Yogyakarta local Trail Running Community "Trail Runners Yogyakarta". The 3rd CTC will held at Depok Beach, Bantul, Yogyakarta. Whereas there are three distances to choose from for the event, only the longest one of 70 km qualifies for Asia Trail Master championship points and the Grandmaster Quest.

Runners will start the race at Depok Beach and then run to the hills aroundthen go back down to the beach through the Parangkusumo Dessert. Along the route runners will meet many touristic places, such as Parangtritis beach, Japan cave, and Parangksusumo Dessert. All runners who can finish the race within the cut-off time will get a Finisher T-shirt and Finisher Medal, and also traditional lunch at the beach restaurants.
That's not all, the organisers also provide free transport from the city centre of Yogyakarta into the race venue and vice versa, so participants who come from outside Yogyakarta will get the best possible treatment!
at Depok Beach, Parangtritis, Kretek district, Bantul - Yogyakarta
When 2017-02-11 until 2017-02-11
Contact
Emma
+62 31 8702211
info@indonesia-tourism.com
https://www.facebook.com/CTCNightTrailUltra/