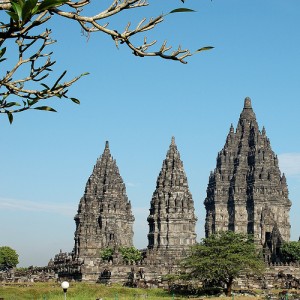 Yogyakarta
Special Region of Yogyakarta or Daerah Istimewa Yogyakarta is the one of Indonesia Province and the smallest province in Indonesia, with the capital of Yogyakarta city.
Yogyakarta is located on Java Island, properly in Central Java. Until this day, Sultanate of Jogyakarta is still hold the precolonial monarchy.
Yogyakarta is the center of everything about Javanese, including the art, the famous Batik cloth, Wayang or Indonesia traditional Puppet, or anything about the Javanese itself.
The economic commodity from this province is coming from the agriculture, trading, handicraft like, silver handicraft, puppet handicraft, hand woven and of course their tourism objects.
Moreover, as an effect of Jogjakarta as an education city, that makes Jogja People have potential job by having some rented house or boarding house for the students who learn in Jogja.
The tourism destination from Jogjakarta is mostly coming from the cultural and historical site, like Borobudur temple, prambanan temple, the silver handicraft center, batik center or Malioboro. Malioboro is a well-known street along the heart of ajogjakarta, where we can find some interesting spots and enjoy everything about Jogjakarta.
For more detail http://www.indonesia-tourism.com/yogyakarta/places.html