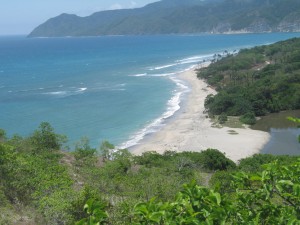 Sumba Timur
Sumba Timur or East Sumba is one of regencies in Sumba, East Nusa Tenggara. In the past, this regency was under the residency or Timor. This regency is divided into 12 sub-districts and bounded with Sumba Straight in North, Indian Ocean in South, West Sumba in West and Sabu Ocean in East.
East Sumba topography is generally in the form of coastal areas, gently sloping to lowland region and also hilly or mountainous. There are at least 88 rivers along the region that never been dried during summer. There is a chain of mountains and steep limestone hills which controls the central region with four peaks: Mawunu, Kombapari, Watupatawang dan Wanggameti.
The inhabitants that live in Sumba Timur are the indigenous of Sumba people. In addition, there are also other tribes that live in harmony like Sabu people, Tionghoa, Arab, Bugis and Javanese. Most of them are speak in Sumba Kambera language and they mostly hold Protestant, other religion like Moslem, Hindhu, Budha and traditional religion of Marapu.
Although, the land is not that fertile but the most inhabitants are living by farming in traditional way. In the agricultural sector, crops, rice, maize and cassava became the mainstay. Other agricultural products are cloves, cotton, pecan, coconut, sweet potatoes, peanuts, green beans, sorghum and cashew nuts. The agricultural production has been developed since 1977. Moreover, Sumba is also famous by its waving industrial. This woven has been famous since hundreds of years and become the main living for the people of Sumba.
In tourism sector, Sumba Timur has Kalala Beach, Baing beach, Tarimbang, Purukambera and Walakiri which is worldwide and being known as a beautiful place to surf. The stone grave of megalithic culture and indigenous customs houses are also become attractive interest to the tourists as well as the royal ceremonial burial that sometimes been held in their tradition.