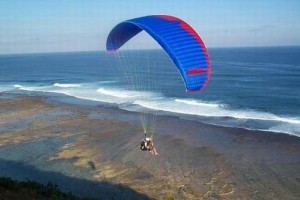 Tanjung Benoa
Tanjung Benoa, otherwise known as Benoa Peninsula, is one of the most prominent attractions in Indonesia, situated on the Bali's south-eastern coast. Once a small typical fishing village, the destination has now been transformed into one of the most sought after beach resorts in Indonesia. Located to the north of Nusa Dua, Tanjung Benoa is a picturesque five kilometer long peninsula, boasting of a breathtaking landscape consisting of gorgeous white sandy beach, majestic mountains, and incredible coconut plantations.
Tanjung Benoa is located 15 kilometres from the international airport but if you are already staying within the Nusa Dua cluster, it is just few steps away from the west gate.
When comes to accommodation, Tanjung Benoa allows guests to choose from an array of accommodation choices. As mentioned earlier, many of the hotels in the area are concentrated around the beach area. Many of the hotels and resorts in the area come with a range of options such as double rooms, single rooms, and villas, all of which are attached with amenities such as air conditioning, direct dial telephone, iron and ironing board, television, in-room safe, king-size bed, and round the clock room service. In addition, some of the most sophisticated hotels offer a variety of dining options such as daily theme buffet dinner, beach restaurants, and relaxing bars.